---

"Typographic Unit Converter"
- allows you to convert Q (0.25 mm) into millimeters or points on your iPhone and iPod touch.

This application will help you calculate the composition for DTP and printing production work.
MUST-HAVE APP FOR ALL WHO WORK ON DTP!
- Convert distinctive traditional units into main stream units such as point or millimeters at once.

For example:
12 Q, Letter space hachibuaki, Narrow no. 1, Line gap nibuaki
↓
Font size 3.00 mm, Letter spacing 125 em, Width 90%, Height 100%, Line spacing 4.50 mm

- Support letter spacing of Company A and Q.


This application is a bridge between the DTP business and the manual printing professionals, DTP printing beginners or users who work only on the digital operations.
If you have any requests or ideas to make the app better, please feel free to contact us.
---

Last Update 2017/10/03 Ver.1.5.0
Ver.1.5.0 Update.(2017/10/03)
Ver.1.4.0 Update.(2012/04/05)
Ver.1.3.0 Update.(2010/09/08)
The first public version Ver.1.0 release.(2009/11/02)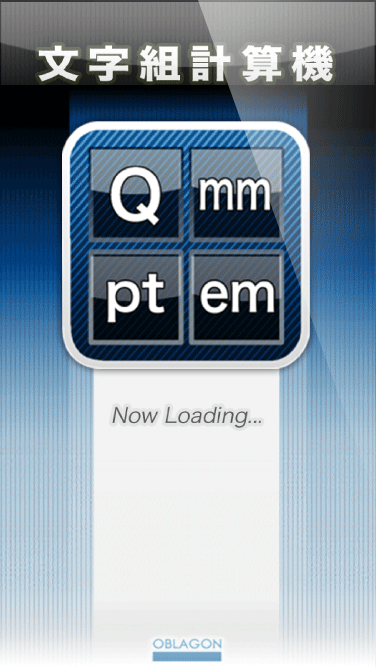 Tittle : Typographic Unit Converter
Category : business
Version : 1.5.0
Support : iPhone/iPod Touch
Price : Free
Japan's handling of only AppStore