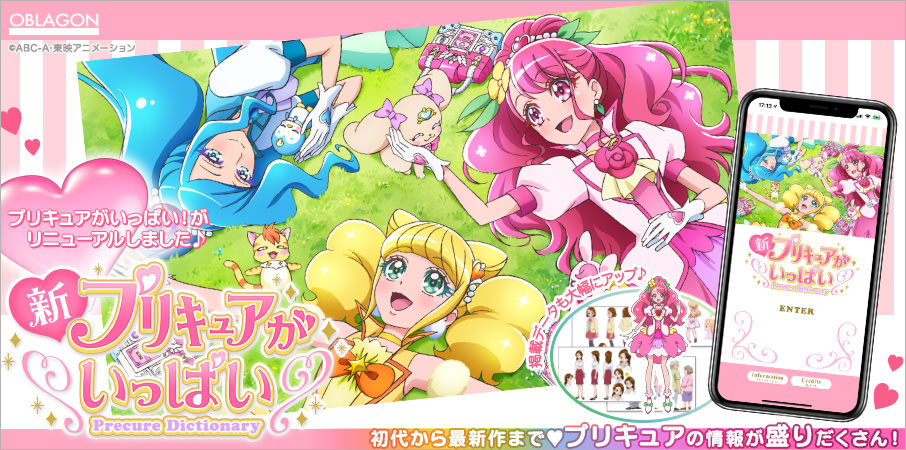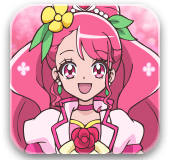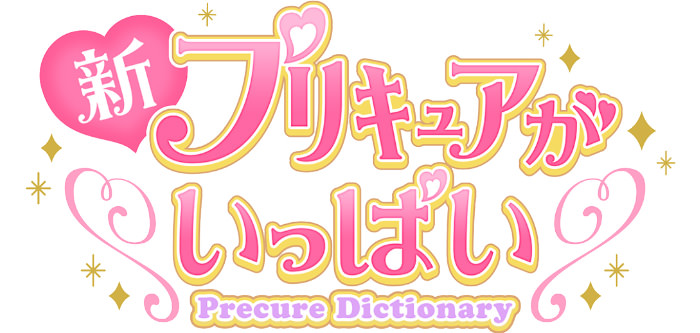 Price : Free
( Add-on : 120 yen each )
---

New All About Precure!
- precure dictionary -



We have renewed "All about Precure!"

The popular fighting girls Pretty Cure, has release its 17th TV series.


"I can\'t remember which series I watched…"

"How many yellow Pretty Cures are there?"

"Is there Pretty Cure from Elementary School?"


This all renewed app is solution for these questions! Even their special attacks and catch phrases!
This is ultimate dictionary for characters of Pretty Cure series!
With this app, You can search and classify Pretty Cures by colors, school grade.
All new "Character References" contains main and sub characters that satisfy the hard core fans!
Also the new functions such as favorite and parameter will let you create one and only Pretty Cure dictionary!

The newest Pretty Cure movie "Pretty Cure Miracle Time Leap: A Strange Day With Everyone" starring newest Pretty Cures from "Healin' Good♥Pretty Cure", and characters from"Star☆Twinkle Pretty Cure" and "HUGtto! Pretty Cure".
Prepare for the movie with this app, and you'll be enjoy the movie a lot more!





[
Basic of App (Free of Charge)
]
*Enjoy as soon as you download it.
* The contents includes the functions of part ofdictionary of TV series "We are Pretty Cure" to "Healin' Good♥Pretty Cure".

[ Add-on Contents (120yen) ]
Character Dictionary of Newest TV series "Healin' Good♥Pretty Cure" .

* Information and images about "Healin' Good♥Pretty Cure" will be updated during April 2020 to March 2021. User that purchased Add-on will enjoy all of the contents within this range.
---

Last Update 2021/02/22 Ver.1.3.0
Ver.1.3.0 Update Release.(2021/02/22)
Ver.1.2.0 Update Release.(2020/12/07)
Ver.1.1.0 Update Release.(2020/09/03)
Ver.1.0.6 Update Release.(2020/05/22)
The first public version Ver.1.0.0 Release.(2020/05/17)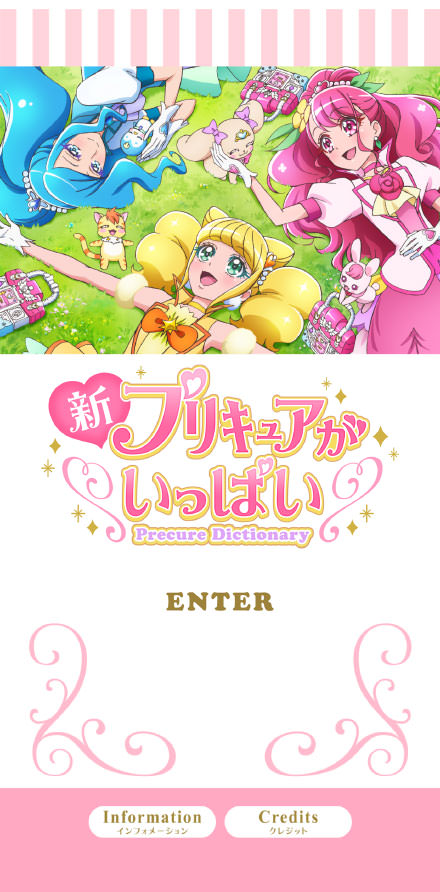 Tittle : New All About Precure!
- precure dictionary -
Category : Entertainment
Version : 1.3.0
Support : iPhone
Price : Free


---

Add-on Contents :
Futari wa Pretty Cure : ¥120
Futari wa Pretty Cure Max Heart : ¥120
Futari wa Pretty Cure Splash Star : ¥120
Yes! PreCure 5 : ¥120
Yes! PreCure 5 GoGo! : ¥120
Fresh Pretty Cure! : ¥120
HeartCatch PreCure! : ¥120
Suite PreCure♪ : ¥120
Smile PreCure! : ¥120
DokiDoki! PreCure : ¥120
HappinessCharge PreCure! : ¥120
Go! Princess PreCure : ¥120
Witchy PreCure! : ¥120
Kirakira☆PreCure a la Mode : ¥120
Hugtto! PreCure : ¥120
Star☆Twinkle PreCure : ¥120
Healin' Good♥PreCure : ¥120


---

Japan's handling of only AppStore